MLS Round 15: FC Dallas
Home Game Day Info
Saturday, May 25th, Kickoff 4:00pm
A cancelled flight and being on the back side of the clump of games the Whitecaps are slogging through made for a tired bunch staggering into Red Bull Arena on Wednesday evening. Add a deep reach down the bench to fill in for injured or fatigued starters, and we had the makings for a potentially disastrous road game.
Lucky for us, MDS and the boys didn't get the memo. Add in a VAR decision that went our way (!!?!?!??!?!???!?!!????!?!!) and we got a road point that no one expected at the start of the match. If it weren't for Robles standing tall right to the last second for the Red Bulls, the result would have been even better.
This Saturday our bedraggled Whitecaps have their 5th game in 16 days against FC Dallas before earning a few days breather. Not a full week, of course, because that would be too much to add an extra day and let us enjoy another Saturday home match before taking a three week break. *eyeroll*
No more walkouts – #shineALight35 instead
It's been over two weeks since the Whitecaps told supporters that they would have something announced "soon" regarding the internal review they're commissioning. It's clear that the executives and ownership are still committed to their 'code of silence' media tactics that they've used from the beginning of this current scandal. The walkouts helped shine a light on the many issues at the club, but there isn't the will to continue disrupting the game day atmosphere with no further progress towards a resolution from the Whitecaps executives in sight.
As a symbolic act to show we haven't stopped watching and demanding our club's executives be accountable for their actions, we invite you to join us in something different.
The idea behind #ShineALight35 is to offer one minute of support and recognition to all victims of violence, harassment and abuse in sport. Sexual abuse, harassment, bullying and discrimination have no place in our club.  They do not make our players better, they do not get us results, and they leave players hurt and diminished with often long lasting psychological damage.  
We don't want anyone associated with our club to ever experience that, and so we choose to shine a light when we see it happening by raising awareness, supporting victims and calling for change.  We have been doing this through walkouts at the 35th minute, but now it's time for something different.
From now on in the 35th minute of every Whitecaps match, you are invited to join us in illuminating the flashlight on your phone and creating a sea of light to let victims of abuse know that we are committed to seeing them and supporting their right to a safe sport environment where they can develop and grow and where their dignity is affirmed.
Abuse in sport happens all the time. The #SafeSport initiative aims to change the culture of sport to address and eliminate abuse and harassment at all levels so that athletes can develop their best selves. As supporters of our club we want that for everyone at every level, from the first team through the academy and down to everyone who comes to a kid's camp.
Please join us in the 35th minute of every match to #ShineALight35 on abuse.
#safeSport Shirts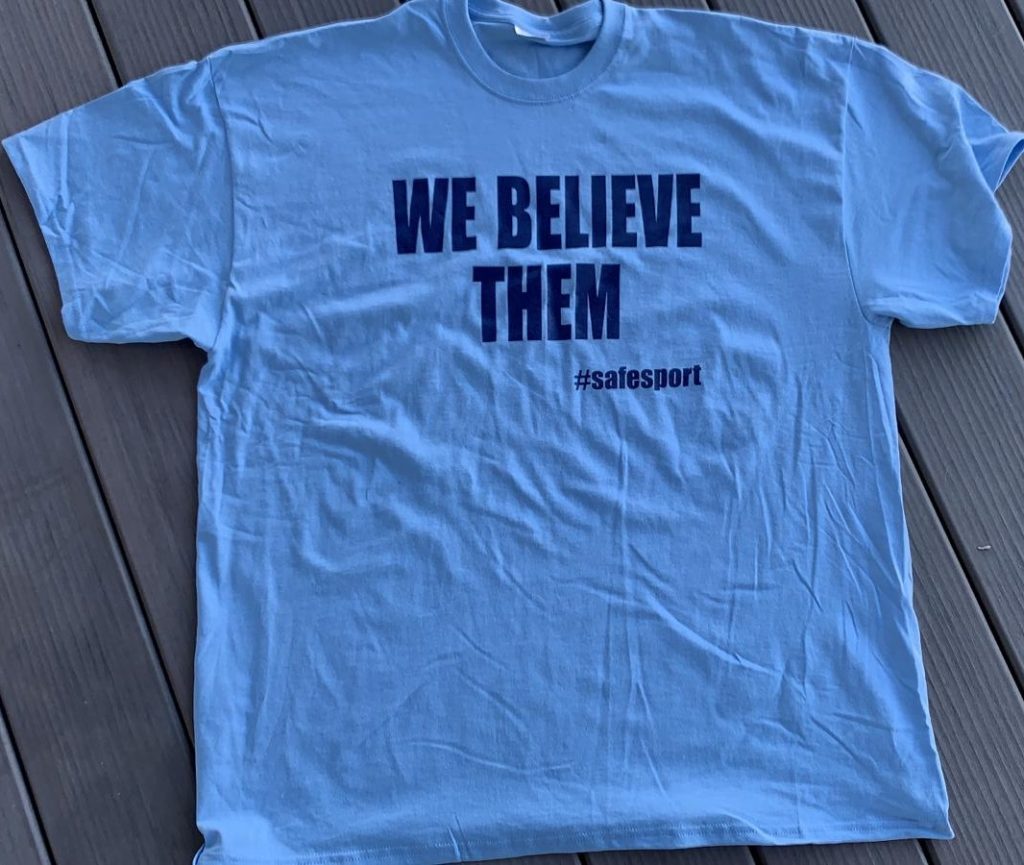 We will have the #safeSport shirts available for purchase at Library Square before the match on Saturday. Wearing one to the game is another way to show direct support for the former Whitecaps and Canadian U20 players who came forward.
Referee Assignments
REF: Alex Chilowicz
AR1: Mike Rottersman
AR2: Chris Wattam
4TH: Pierre-Luc Lauziere
VAR: Ricardo Salazar
AVAR: Peter Balciunas

http://proreferees.com/2019/05/21/2019-mls-assignments-week-13/
Previous Results
Vancouver Whitecaps FC: 3W – 5D – 6L, 14 pts, 9th place MLS West
Whitecaps form: W-W-L-D-D
FC Dallas: 5W – 3D – 5L, 18 pts, 6th place MLS West
Walking Steaks form: D-L-L-L-D
Pre-Match At
Library Square Public House, 300 W Georgia St – all ages on Whitecaps game days!
Southsiders Itinerary
11:00am – Library Square opens
~2:00pm – Membership table opens & #safeSport shirts available
3:00pm – March leaves Library Square
4:00pm – Game kicks off
35th minute – #shineALight35
6:00pm – Fire up the grill and get cooking
March Leaves at 3pm from Library Square