MLS Round 12: Atlanta United
Home Game Day Info
Wednesday, May 15th, Kickoff 7:00pm
What an absolutely glorious night at BC Place we had last Friday. Maxime Crépeau made five saves to thoroughly earn a clean sheet and man of the match honours, as well as help put the Whitecaps clearly ahead in the Cascadia Cup table, with 4 points from their 2 matches so far.
The win was also the third time in the season where the Whitecaps put an end to an opponent's win streak, having stopped Seattle and LAFC before Portland came to town. And this Wednesday, we host another streaking team in Atlanta United, who have 4 wins in a row. Might as well break another streak, right?
Supporting Together – Visiting Curva
Wednesday is the game we planned to 'visit' the Curva Collective, and support the team from their section. If you have a ticket in our GA section you should have received an email that allows you to indicate you want to join the expedition. If you're interested in joining, email tickets@vancouversouthsiders.ca ASAP. This also means that our normal section of 252-253 will look and sound different. We'll be back May 25th.
#walkout35 continues
So far nothing has changed since Friday. We are calling for another #walkout35 for Wednesday's match. Our aim is to use this publicity to achieve positive goals especially bringing attention and drum up support for #safeSport.
The desired meeting between the former players with Whitecaps ownership, without involvement of the Whitecaps executives, is still not happening as requested. It is our ask that this meeting take place, and we know the club has the necessary information to arrange it.
We disagree with the media strategy, consisting primarily of silence, that the Whitecaps are using, and encourage them to openly and promptly answer questions from all media.
We want to highlight the issue of athlete safety, and encourage everyone to look into the work being done nationally and provincially right now. Pitch in if you're able. For more info search for #safeSport and #safeSportAthletes on social media, and look to the work being done by AthletesCAN (https://athletescan.com/en) and VIASport (https://www.viasport.ca/)
#safeSport Shirts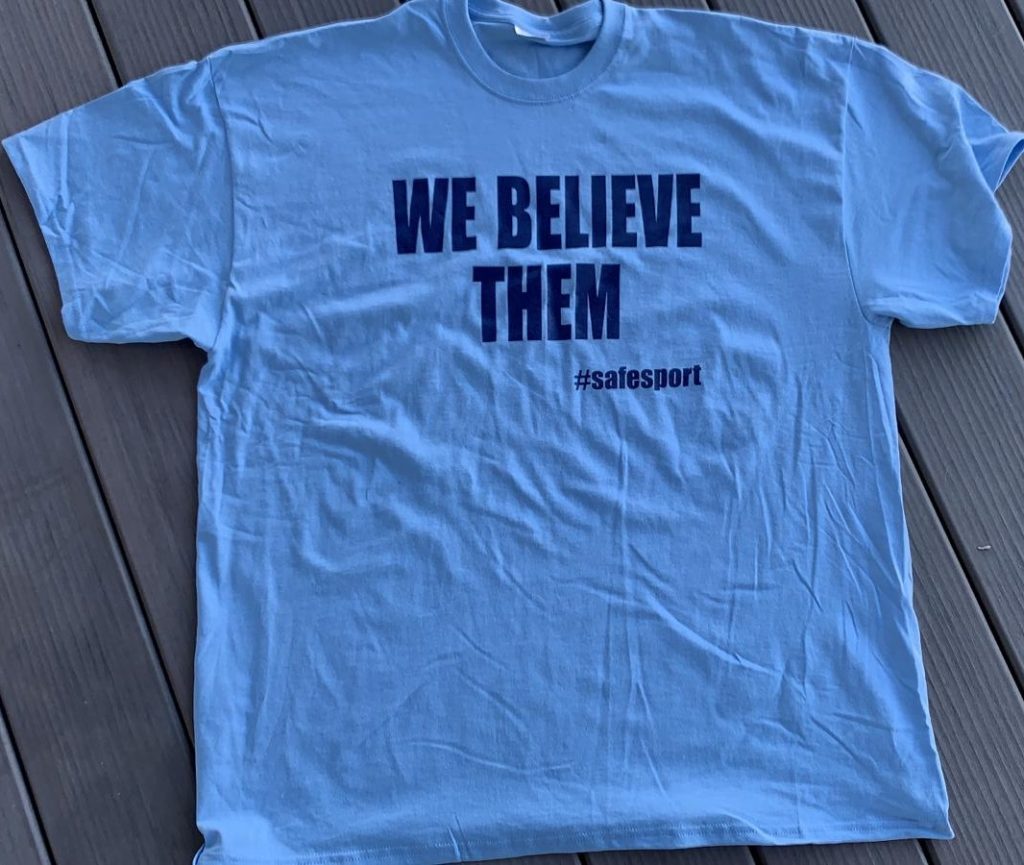 We have the #safeSport t-shirts available for sale online. Proceeds after costs are recovered will go to the former players. Note that your next opportunity for pickup will be Wednesday at Library Square Public House, ~5pm to 6pm. You can also pay cash in person.
https://vancouversouthsiders.ca/shop/product/prod_F4DONC3K8SngxS
Referee Assignments
REF: Baldomero "Toreador" Toledo
AR1: Philippe "Deux Bières" Briere
AR2: Cory "Dicker" Richardson
4TH: Joe "Richard" Dickerson
VAR: Alejandro "The Eldest" Mariscal
AVAR: Mauricio "Nap Time" Navarro

http://proreferees.com/2019/05/14/2019-mls-assignments-week-12/
Previous Results
Vancouver Whitecaps FC: 3W – 3D – 5L, 12 pts, 8th place MLS West
Whitecaps form: W-L-D-W-W
Atlanta United: 5W – 2D – 3L, 17 pts, 5th place MLS East
The Third United form: L-W-W-W-W
Pre-Match At
Library Square Public House, 300 W Georgia St – all ages on Whitecaps game days!
Southsiders Itinerary
11:00am – Library Square opens
~5:00pm – #safeSport shirts available
~6:00pm – Last chance to pickup a t-shirt in person
7:00pm – Game kicks off
35th minute – protest walkout until half-time
9:00pm – Run home, it's a school night
No march on weekdays*
*weekdays that aren't Cascadia Cup game days, that is.