Why You Should Care About #SaveTheCrew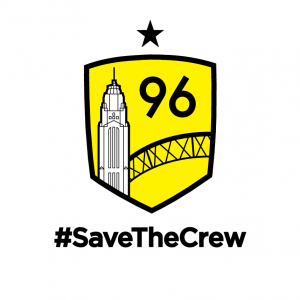 If you haven't heard about the dreadful situation unfolding in Columbus, it's important that you read up on this issue and speak out about it.
Anthony Precourt – the principal owner of the Columbus Crew since 2013 – is actively pursuing opportunities to relocate the team to Austin, Texas in the 2019 season if he can't obtain a new stadium in downtown Columbus. This news broke just as the Columbus Crew began collecting non-refundable season ticket payments for 2018.
Supporters are understandably distressed and outraged by these developments. Equally concerning is that MLS Commissioner Don Garber is quoted in a news release issued by Precourt Sports Ventures which implies support for the relocation.
The Columbus Crew is one of the founding clubs of Major League Soccer. The team built the first soccer specific stadium in MLS, and they have a fiercely loyal fanbase with strong support from local businesses. There is no good reason to tear this club away from its community.
As Vancouverites we are all too familiar with what happens when wealthy entrepreneurs target existing professional sports teams for relocation to preferred cities as an alternative to paying huge expansion fees. That's precisely why the Vancouver Grizzlies NBA team now plays in Memphis, Tennessee.
We would like you to stand up for supporters across our league. Mr. Precourt can't move his team without support from other MLS owners. Tell the ownership team at Vancouver Whitecaps FC that the relocation of the Columbus Crew is unacceptable. Click here to add your name to a growing list of Vancouver supporters who want Greg Kerfoot, Steve Luczo, Jeff Mallett and Steve Nash to help #SaveTheCrew.