THURSDAY: Burger & Beer Fundraiser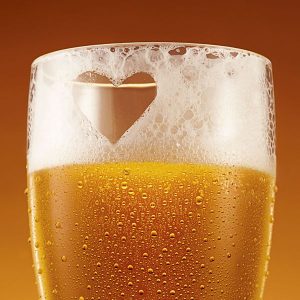 On Thursday June 15th, the Southsiders will be hosting a Burger & Beer fundraiser at Doolin's and you're all invited! Start time is 6:30 pm.
As some of you may know, one of our most ardent flag-wavers, Aidan, was injured during a Southsiders rec league match almost a year ago. As a result of the injury, he's been unable to work for over 10 months and is facing an indeterminate amount of time off based on the outcome of his upcoming surgery, scheduled for June 20th.
We don't know about you guys, but there aren't many of us who could afford to be off work for well over a year with no source of income / benefits to rely on! But through it all, Aidan has continued to show up week after week with a smile on his face ready to support the boys in Blue and White, wave a flag and march to the match. If you want to see the definition of #BetterSupporters, take a look in his direction!
Tickets for this event are $20 and include a burger (beef or veggie) and a beer. We will also be accepting cash donations. All proceeds from this event will go to Aidan's recovery fund.
There will also be a silent auction featuring some rare football jerseys / kits / shirts and memorabilia from Aidan's private collection. Not to name names, but if you're a Team Canada, 86ers, Premier League, etc. supporter, this is definitely an event you need to attend! Word on the street is there is even a player issue Canada top featuring a former Whitecap and some Caps' swag from the Swangard days available!
Tickets can be purchased
* through the Southsiders #CapsOnTour shop
* through Aaryn directly (e-mail: events@vancouversouthsiders.ca)
* in person at Doolin's on Thursday.
If you plan to purchase in person, please RSVP to this event so we can give Doolin's an accurate head count.
DIRECT DONATIONS: If you can't join us for the event, we ask that you please consider making a $10 donation through our website. Please click here. You may have to log in to your Southsiders account to complete the transaction.
#BetterSupporters show up and support their own! See you Thursday!