JULY 29: Street Soccer Tournament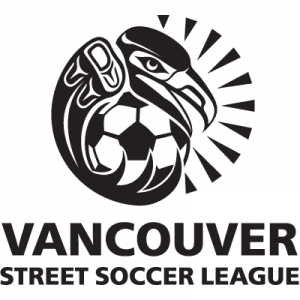 We are once again partnering with our friends at the Vancouver Street Soccer League to host a soccer tournament in our beautiful city. Events like this are a fantastic way to connect with our community, and we really need some of you to step forward to help us out. The fact that there is a delicious BBQ fundraiser at the same time will hopefully attract some hungry #BetterSupporters too.
Our schedule is still in development, but we are expecting this event to run from morning to early afternoon. We are still putting together the fine details, but here is what we need some help with:
GOPHERS – You're gonna "gopher this" and "gopher that" at the supermarket to ensure we have all the supplies we need for a successful day.
FIELD CREW – The field will need a safety inspection and needle clean-up before the matches get underway. Safety is important to all of us, and we'll ensure you have all the supplies you need to protect yourself and others.
TRANSPORT & SET UP – We need a few folks to transport some folding tables from our downtown storage facility to the park. We will also need some help setting up our BBQ tent (it's a big 6 person job).
BBQ SERVERS – It takes a lot of helping hands to keep the lunch lines moving!
More details to follow. If you can help, please contact us at info@vancouversouthsiders.ca