AUGUST 12: The #BlueAndWhiteNavy sets sail!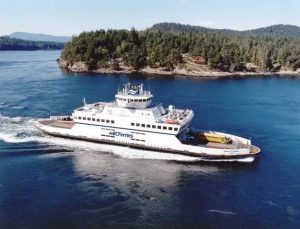 UPDATE!  On Saturday August 12th, there will be a #CapsOnTV excursion to Bowen Island to watch VWFC play away against the New England Revolution. The ferry ride from Horseshoe Bay to Bowen Island is only 20 minutes and costs about $13 return!
Match time is 5:00 pm. We will be gathering downstairs at Doc Morgan's Pub, which is a mere 100 meters up the hill from the ferry dock. If you take the afternoon ferries from Horseshoe Bay at 2:35 pm or 3:45 pm you will arrive in plenty of time.
VOLUNTEERS NEEDED! 
If you are interested in helping with the Membership & Merch table(s) for this event, please email Aaryn at events@vancouversouthsiders.ca. Volunteers will have their walk-on ferry fare (from Horseshoe Bay to Snug Cove) as well as one meal and a pint at Doc Morgan's covered!
If you have any specific merch requests, please email Darcie at merchandise@vancouversouthsiders.ca prior to end of day on Thursday August 10th.
#BetterSupporters hop on the ferry and join the #BlueAndWhiteNavy for #CapsOnTV away viewing parties! This party was EPIC last year and certainly not one to be missed in 2017! We hope you'll join us!