DERBY DAY! Cascadia Cup Match #1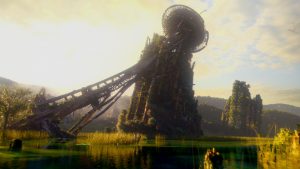 Our first  Cascadia Cup match of 2017 is upon us! And what better way to celebrate a holiday Friday than cheering our boys in Blue and White on to victory?!
The Seattle Sounders visit the reigning Kings of Cascadia at BC Place on Friday April 14th and there's no place we'd rather be!
Join the Vancouver Southsiders for the pre-match festivities at Doolin's starting at 4pm! There will be beer, food, and MEMBERSHIP CARDS (yes, they are finally here)!
Our membership table opens at 4pm. Our merchandise table will be open too –  hours TBA.
Food specials at Doolin's will include:
– Grilled Venison Burger, Sweet Guinness Onion Relish & Grainy Mustard on a Kaiser Roll | $16
– Buffalo Cauliflower w/ Ranch Dip | $9
– Hot & Sweet Turkey Lettuce Wraps w/ Toasted Cashews | $14
Drink specials TBA.
The march will depart Doolin's at 5:45 SHARP!
#DontBeAClint, be outside Doolin's on time and show the Sounders we're ready to #GutTheFish! #WBWW #BetterSupporters