April 22: Freedom & Cookies For All!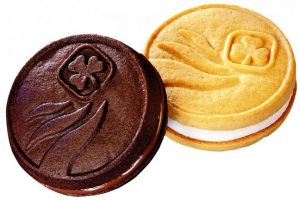 Let's talk about the elephant in the room, shall we? This Saturday, the Whitecaps will be heading to Portland to take on the Timbers in our second Cascadia Cup match of the season. It's a massive match, and our away days bus trips to PDX are the stuff of legend. There is nowhere else we would rather be.
Unfortunately, we're giving Uncle Sam and "American freedom" a hard pass this year.
As you know, the Southsiders aren't organizing any away trips to the Unites States this year due to recent developments at the border. Many of us have been impacted by the uncertainty that comes along with traveling to the US. Some of us are staying home by choice, and some of us are staying home because the personal implications are very, very serious. Either way, #CapsOnTour bus trips to the US are on hiatus until further notice, because standing in solidarity with our members is the right thing to do.
We are not alone in this decision. The Girl Guides of Canada have also taken a stand in support of their members, just as we did.
When young people show this kind of awareness and leadership in our community, we think that's something which should be recognized and celebrated. That's why on Saturday, the Vancouver Southsiders are pairing with Girl Guides of Canada, specifically the 124th Vancouver Brownies, to bring you our "Freedom & Cookies For ALL!" upstairs / downstairs party.
DOWNSTAIRS: The Belmont will be open as an all-ages, family friendly venue from 11:30 am to 4:00 pm. Here's what's happening:
We'll have the #CapsOnTV, so we encourage all of our members who are parents to bring their young' uns  to watch the game with us. Kickoff is 1:00 pm!
The Brownies will be selling their delicious boxes of Girl Guide cookies from 12 pm to 3 pm. Make sure you bring some cash! Cookie coma to follow.
Kids tifo-making contest! We'll provide the paper and supplies. The Southsiders will reproduce the winning creation into a railing banner that we will display at BC Place for the rest of the season.
UPSTAIRS: Doolin's Irish Pub is for members and guests who are 19+.
We'll have the #CapsOnTV for the big kids.
Cask battle between two local breweries! First brewery to empty their cask wins and will be next month's guest tap at Doolin's!
Membership and merchandise tables will be open! Don't forget our sweet deals for the month of April!
BURN YOUR BILL will be in effect! Food and drink specials TBA.
Our supporters group was founded on the principles of inclusivity, acceptance and respect for all who sought to stand with us. Since our earliest days we have stood for equality, and we have spoken out against racism and bigotry. We have always strived to be the place where everyone feels welcome. We are the place where everyone belongs.
Get down to Doolin's and the Belmont early, this party is not one to be missed! This Saturday is about more than football. It's about celebrating our members and coming together to support not only our boys in Blue & White, but to support each other. #WBWW #BetterSupporters Oh, and three points!
More info on The Vancouver Southsiders statement on #CapsOnTour can be found here:
http://vancouversouthsiders.ca/2017/01/board-statement-capsontour
The statement on US travel by Girl Guides of Canada can be found here:
https://www.girlguides.ca/web/GGC/Media/Notices/Articles/Travel_to_the_United_States.aspx