Saturday: A Galaxy Far, Far Away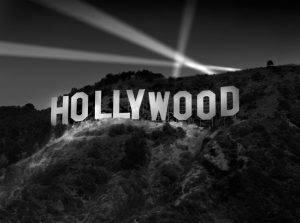 After a much needed week of reflection, the Whitecaps are back in action against the Hollywood CashFlashers at BC Place on Saturday April 1st!
Be sure to join the Vancouver Southsiders at Doolin's Irish Pub. Pre-match celebrations kick off at 4:00pm and the march will depart at 5:45 pm SHARP!
Membership and merchandise tables TBD.
If you have any questions regarding your membership package, email Aaryn at membership@vancouversouthsiders.ca
If you have any specific merchandise requests for pick up at this match, please email Darcie at merchandise@vancouversouthsiders.ca
Food specials for April 1 include:
– Maple Soy Salmon BLT on Whole Grain Bread $15
– Spicy Asian Turkey Lettuce wraps with Cashew $12
– Kale and Stilton Salad, Buckwheat Taboulleh $13 Add 6 oz NYsteak $8 Add chicken $5
Drink specials for April 1 include:
– Red Nitro $6.75 / 20oz Pint
– Stanley Park $6.25 Doolin's | $6 Belmont
– Goose Island IPA $6.75 Doolin's | $6.50 Belmont
– Honkers Ale $6.75 Doolin's
– Turning Point Cider $6.75 **We're almost out of this! Get your fill while you still can because this will be changing over to another rotating tap soon!
– Bottles of Stanley Park Noble Pilsner $5 | Bucket of 4 for $19
The Caps need us this week more than ever! Get to Doolin's early, make sure you're well fed and hydrated so we can be #BetterSupporters for our boys in Blue and White on Saturday night! Rain or shine, we MARCH! Let's make sure the Galaxy are sent back to LA looking like the real (April) Fools!
Post-match celebrations kick off at Doolin's shortly after 9:00 pm.