Erin's Story: Why We #Talk4Erin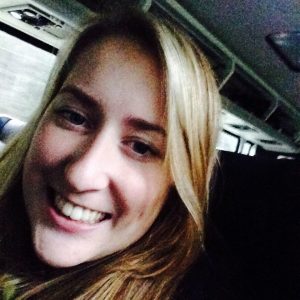 As our #Talk4Erin mental health awareness campaign has been moving along in tandem with the upcoming buzz around #BellLetsTalk Day, many of you have been asking about the namesake of these efforts.
Her name is Erin Dyk. She died on December 11, 2013 at the age of 24.
Though she is one of more than 15,000 British Columbians to have lost their lives to suicide in the past 30 years, she is much more than a number or a statistic. She is loved dearly by her family, and missed tremendously by all who knew her.
We came to know about Erin's story through her sister Kristina, who worked for the Whitecaps front office a number of years ago, back when the Southsiders were getting ready for the big move up from Swangard to MLS. We recently asked Kristina to share a little bit about Erin with us, and here's what she had to say:
"Erin was the youngest of three. Robyn and I the oldest.  Daughter of Mary and Dave Dyk. Funny enough during the Swangard days, Erin was actually around the pitch, opposite side of the Southsiders. One of her many summer jobs was working the BMO VIP club (a beer garden behind the north goal), and sometimes pinch hitting at any other 'Caps events I needed extra hands at."
Kristina says there's no shortage of great stories about her sister, who apparently had a tender heart and marched to the beat of her own drum all her life. Erin was incredibly friendly and engaging. She was the sort of person who would drop their plans in a heartbeat to take the time to help a senior find their way back to their room at a care home, or to spend time talking (and even dancing) with a homeless person, because why not?  At home she was affectionately known as "Squirt" or "Munch." She was an avid swimmer with the PoCo Marlins. She also played basketball, softball and water polo. Kristina also says Erin was an "annoyingly healthy eater" who loved spending time outdoors to be closer to nature.
Erin loved to travel the world, too:  Scotland, Mexico, Las Vegas, Southeast Asia. She also discovered a passion for scuba diving while she visited Malaysia. Kristina says her sister found freedom in those waters, and the ever-elusive feeling of peace.
"Her struggle with depression at its peak was about a year long before she took her life. Before that year she did mention seasonally feeling different or the blues, which ultimately was one of the reasons she was so keen on getting into scuba diving. Not only does being under the water help apparently, but her plan was to be here during the summer and then abroad in the winters teaching diving. Sadly it was just months after her graduation that she died but she did spend a few months of 2013 in Honduras teaching.
Our family decided right away to be open about the fact she died by suicide and that she struggled with depression and anxiety. This was mostly because it was something she had a hard time talking about. She didn't know of anyone else going through something similar, people didn't understand why someone who was always so outgoing and fun wasn't able to work anymore, didn't make it out to friends things, struggled to get out of bed. She was ashamed. Wrongly, she also thought she was burden. While we could openly discuss the fact she had thoughts of suicide and she was willing to seek help with these thoughts a few times, her dying like this was still such a shock.
About a month after she died it was #BellLetsTalk Day. I remember feeling pretty helpless at that point, but one thing I could do was talk, so I remember sitting on my living room floor and tweeting all day." 
Kristina says her family has used the #Talk4Erin hashtag online as a means of working through their grief and encouraging helpful, healing dialogue – not just for themselves, but for other families trying to make sense of similar tragedies involving their loved ones too. She said her mom Mary had this to say:
"It's been said that it takes a community to raise a child, well I guess it takes a community to help heal the loss of a child. Thanks for sharing your kind words, all of you. Thanks for continuing to #Talk4Erin. All of us together can make a difference."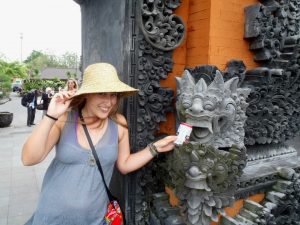 We are encouraging our members to #Talk4Erin and share their own personal stories of how mental health and suicide has impacted their families. You can make an anonymous submission by clicking here . Your stories will be shared by the @Southsiders Twitter account  on #BellLetsTalk Day on January 25. Even if just one person struggling out there can find some hope from within our stories, it's worth it.
Please also consider making a donation to the Crisis Intervention and Suicide Prevention Centre of BC (@CrisisCentreBC). Tweet pledges to @Southsiders using the #Talk4Erin hashtag, and we shall collect your donations in person at our February 18 launch party at the Belmont Bar.
And finally, we wish to express our sincere thanks to Kristina and her family for sharing Erin's story with us so that we may share it with you.
We're Blue, We're White… and we #Talk4Erin.