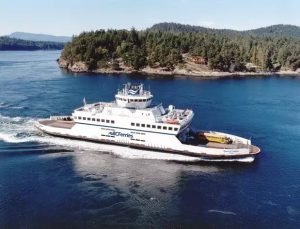 Save the date, Gilligan! On Saturday August 12, there will be a #CapsOnTV excursion to Bowen Island to watch VWFC play away against the New England Revolution.
We're calling this little nautical adventure #BlueAndWhiteNavy, which has been graciously organized thus far by our very own Chris Corrigan (@SalishSea86).
The ferry from Horseshoe Bay to Bowen Island is only 20 minutes and costs about $13 each way. We're going to make a nice little day trip out of it. Details to follow, but we hope you'll join us!