Don't be a Bundy – Support Local Soccer
Don't be a Bundy – Support Local Soccer

By: Slamo

It was late in the second half, mere minutes to go in a 1-1 match; all that was on the line was a trip to the World Cup for Canada. Our keeper snags a weak cross from a Costa Rican winger and switches the field with an underarm tossed to my feet just outside the 18. I head up pitch with the sounds of 40 000 Canadians cheering the squad on. A quick heal touch and spin beats the high defending forward and finds me in space. I push forward unmarked to the mid line before a quick give and go puts me in more space with only the Tico back line between me and glory. Coming down the left side my mind is already made up – the backs are cheating to the runs being made leaving me one on one with the right back. He tries to close me down but the old go to works – a right footed step over and a left footed flick gives me the space I need to curl the ball into the far corner behind the helpless Costa Rican keeper and send Canada to the World Cup.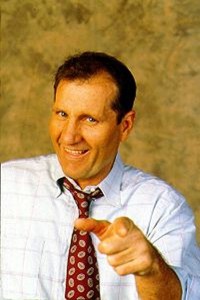 This was my dream as an 11 year old, as I grew older the dream adapted to something a bit more realistic – a header off a corner or maybe a drive from just outside the box after a nice layoff, but whatever the case it always ended up with me scoring the goal to bring us to the World Cup. Unfortunately the closest I got to this was scoring the winning goal in the District U-17 final against Royals FC – it was a step over and a flick followed by an inside right footed dipping ball that dropped just under the crossbar. My memory won't let me recall how I got the ball 22 yards from goal but I sure remember striking the ball and looking at the keepers face knowing it was going to find the netting. As a left back I didn't often get the goal scoring glory.
Anyway, my Al Bundy moment aside, my role in soccer has evolved to supporter and spectator and it is a role I take on with full gusto. For me, I never heard the voice of my Father from the sideline – it just wasn't that type of supportive family I grew up in. But I remember how much it meant to me when someone else's Father yelled out my name – or even better one of the guy's older sister! But again I digress. Now for obvious reasons (at least I hope they are obvious) I can't take on the role of the older sister but, I am someone else's Father and if I can play any role in supporting our future generation of not only soccer players but adults I'll give my all.

Recently on the Southsider's Forum there was some discussion on what it is to be a supporter and it got me to thinking about this in a general way. A big part of the discussion evolved around the residency team playing at home the same time as the Men's team on the road and the lack of support the kids receive. Several things cross my mind on this matter not the least of which is how far we have to go to reach any sort of cultural impact soccer has on us as a nation. If the Whitecap Residency team was its hockey counterpart the team would have folded or moved to Hope or something for its lack of support. But, that's a discussion on soccer versus hockey which can be for another day.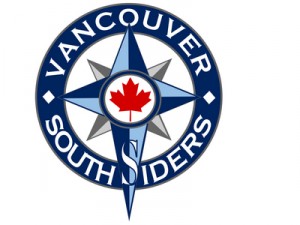 When I go to watch the U18 team play I can't help but make comparison to my Al Bundy moments – first off; we've come a long way in developing soccer players in this country and I look forward to the days when the discussions on player selection for the national team doesn't revolve around one or two players availability and the steep drop off if said player isn't available, but instead the discussion around which one of our 5 left backs will have the biggest impact. Not in my fanciest memories do I recall my old youth squad playing at such a skilled level, despite our four District Championships and trips to the USA Cup and the Ontario Cup – "four touchdowns, baby", and the size and power of the boys is impressive to say the least.

We all watch the news and I am sure it is generation upon generation that says, "the kids of today…." in some sort of "what's wrong with this generation" tone – it's just not safe out there anymore. Well, the kids are all right. They're out there playing the sport I love and doing it better than I ever did and loving it, probably, as much as I do and they are going to grow up and be good men. Some of them will be professional players and most of them not. Some are enjoying the greatest sporting moments of their lives right now and to them I say bravo – no really – I go watch them play and I cheer them on. I know they hear me because they come over and say thanks. Thanks for supporting me. Well, I am grateful and honoured to have the opportunity to be a part of it.
Alex Rowley- U18 Residency Midfielder from Maple Ridge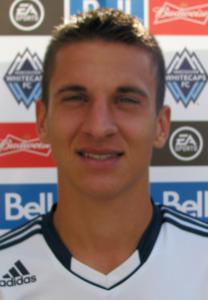 They'll go to University or get jobs and many of them will have soccer playing kids and they'll coach soccer and some of them will remember the games they played when they were 17 and 18 and think how great it was to hear someone yell out good job Ben or Alex or Jason or… and maybe that support will mean more to some than others and maybe the power of positive psychology or the theory of paying it forward or whatever aura one believes in will take hold in one player and that player will become a great person or at least a better person than he will otherwise have been or maybe that player will really give that 115% and become a better player than he would have otherwise been or maybe none of that will happen and I will have just had a good time watching some good soccer and cheering on some great kids.

All I really know is it feels good when someone supports you, whether it's at work or home or really anywhere in life – doesn't it feel good, no matter how cool you may be or whatever life you're leading doesn't it feel good to have someone say good job or well done? It's great to give that feeling to someone too – it's free…I mean it's really free – the matches are free and it certainly cost you nothing to yell out your support.

Some of the boys are on the verge of professional soccer careers, they have given everything to reach the level they are at like all of the boys but they just have that little something extra, that little flair, that little extra reserve of determination that separates them from the rest of us – physical ability not withstanding of course. Only they themselves know what motivates them, but I am sure cheering them on and letting them know how much we appreciate their effort and hard work, at very least, doesn't hurt. Maybe Al Bundy really could have been someone if we were there to say "keep it up Al" and let him know how much we support him.

Support can be magic. It can be the difference between failure and success and often is. We see the USA crowds with their high school and University sports and we see greatness come from those fields and we Canadians fail to see a connection between the two or we choose to ignore it or we just don't care – or we support for ourselves. Yeah, it feels good to support, but support is a selfless act or it fails to be support. We support for others – we are there for them or at least we should be.

Deep in my heart I still dream of that match winning goal only now it's not me scoring it. But I hope I am there when it happens and I hope that person who scores it knows how much I appreciate the work they've put in towards making that goal happen. We tend to be a nation of Peggy's, why is that? Al is out there giving it his all everyday – let's cheer him on while there is a chance to make a difference.

I don't have hard facts or evidence to back up how much support means to performance but I know I appreciate it myself and I am pretty confident that I am just a normal everyday guy who is doing all right – so I'd guess that most people enjoy a little support. So why wait?

Canadians love their heroes, but we tend to wait until they are heroes to love them. Let's be a little proactive let's cheer on the heroes of the future and see if we can't help them become just a little bit better than they would otherwise be. Let's get that goal – let's win that match. Support the future generation – support the advancement of our nation – support the evolution of the human race – support local soccer!