The Vancouver Southsiders are very happy to announce that they have found an away match home for their membership living south of the Fraser River, at Surrey's original brewpub, Big Ridge Brewing Co.
The decision of the Vancouver Southsiders to partner with Big Ridge Brewing will enable the group to provide the same great atmosphere Southsiders have become accustomed to, including food discounts and drink specials, to our "South of Fraser" members without a 45 minute commute to downtown.  Big Ridge has also agreed to offer transit shuttles, so we encourage all members in the area, and their friends, to come out and enjoy away match viewings at Big Ridge.
The first away match viewing will take place March 23, 2013 at 5:30pm PT when the Vancouver Whitecaps take on Houston.
---
Location Information
Big Ridge Brewing Co, Vancouver Southsiders Official Away Match Pub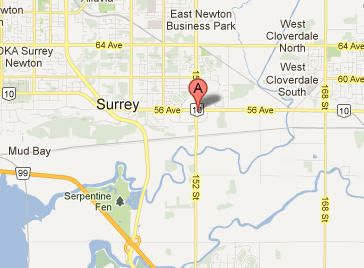 5580 152 Street  Surrey, BC V3S 5J9

To learn more about upcoming events follow the Vancouver Southsiders official twitter account, @southsiders, or visit www.vancouversouthsiders.ca.
For more information on Big Ridge Brewing follow them on twitter, @BigRidgeBrewing, or visit http://www.drinkfreshbeer.com/bigridge.html
– 30 –

Media Contact:
Brett Graham
President, Vancouver Southsiders
media@vancouversouthsiders.ca
About Vancouver Southsiders
Founded in 1999, the Southsiders were originally a small group of strangers drawn together by their love of the Vancouver 86ers, as the Whitecaps were then known. The group established themselves on the south bleachers of Swangard Stadium, conveniently near both the beer garden and (in the second half, anyways) the opposition goaltender. From humble beginnings, the Southsiders have grown to include over 1,000 members. www.vancouversouthsiders.ca
About Big Ridge Brewing Co.
Big Ridge Brewing Co. is Surrey's original brewpub, brewing beer solely for consumption on the premises. Each week, the finest lagers and ales produced in time honored, handcrafted tradition are served fresh. In addition to their flagship brews, they take pride in brewing a variety of fine seasonal and specialty beers.
Opened in late 1999, Big Ridge Brewing Co. is dedicated to fostering the tradition of the neighbourhood pub, a place where friends and family can meet, make new acquaintances, and just escape the daily grind for a while. http://www.drinkfreshbeer.com/bigridge.html